European Pallets & Groupage Network
Shipping represents a considerable expense for millions of European businesses. But with the help of our European pallets & groupage network, we offer a range of services to meet those costs.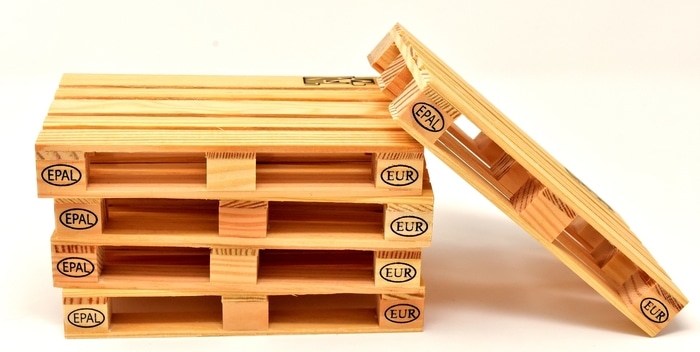 Groupage is one such service. By packing smaller loads into a single shipment, we're able to provide international removals that are more economical and environmentally sound. Groupage is a sensible option for smaller consignments that can't justify an entire truck to themselves. It'll allow larger loads to be split into smaller ones without any extra trucks having to leave the depot.
Effective groupage requires sophisticated co-ordination, of the sort that comes only with experience. We've refined our methods over the course of eight years, hauling goods across Europe. With a European pallets & groupage network of trusted partners at our disposal, we're able to orchestrate everything with precision. Shipments are guided to their destinations by routing through frictionless hubs.
The Revolution of Storage
Stackable pallets have been with us in their current form since the development of the forklift in the mid-20th century. They're finding increasing use in the consumer sector as well as their traditional business-to-business innovation.
The pallet has revolutionised storage and warehousing, allowing for even the heaviest items to be lifted vertically. With the aid of a dedicated forklift, or a tail-lift mounted to the rear of a truck. Whether looking to ship one pallet or five-hundred, we're able to get them to wherever in Europe you need them moving to.
If you're shipping something especially valuable or fragile, we can provide a direct service that'll minimise handling and guard against the possibility of accidental damage. However simple or complex your shipping requirements, we've a service that can meet them. Furthermore, our experienced staff are always happy to help and advise to ensure the best outcome. Why not get in touch with our office, and see what our European removals service can do for you?