European and International Removals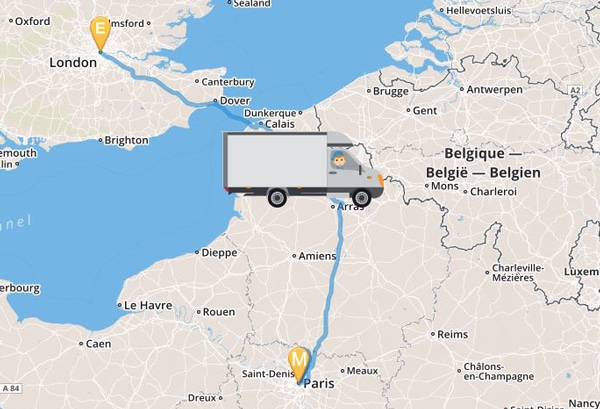 Moving to France, Spain, Belgium, Italy, or perhaps a little more adventurous and further afield? Budapest in Hungary, Greece or a Baltic State? You will need an international removals company to ensure that your jaunt across Europe runs efficiently and smoothly.
If you are planning on your international removals, let us invite you to check our movers guide: It will help you to plan and prepare your move.
Plan ahead of the event and you will have a much greater chance of successful and incident-free international removals. For example, knowing volume and weight of your move will allow you to determine how many moving vans you need. Likewise, the amount of packing material for the potentially high mileage journey across Europe; Boxes, plastic wrapping etc all have a place.
Your international removals start at your current home. Be sure to plan your packing so that items that you need quickly at your new EU home will be easy to access. Be sure your prized belongings are well packed. Moving house to Europe is a potentially long and challenging journey, you can't really over pack and protect.
Whilst it is commonly known that free travel across Europe is normal, there are still considerations such as toll charges, soft border checks of loads as well as local issues such as bridges and tunnels to potentially navigate in large European removals vans. Let us take care of all of these potential issues for you.
Cost of international removals is potentially an issue with many people and for that reason, we offer two services for your International removals.
International removals: EasyMoves
Aimed primarily at those with a larger number of items to be moved across Europe, comprising of up to 4 European removal vans. 5 hours loading time – which is ample, and help from our drivers and mover assistants in loading the vans.
International removals: Load & Go
Suitable for those people working on a budget to transport maximum amounts across Europe at the cheapest possible prices.